Ireland's Leading Providers of Commercial Van Leasing
Formed in 2007 by two people with an unrivalled pedigree in the Irish motor business, Fleet Options has grown steadily on the platform of value for money and exceptional customer service. Many of our competitors will state this, but we are driven by our customers, both literally and metaphorically. Our goal is that we become an integral partner with our global and local customers.If you are looking for your own car or acommercial fleet, we will use our experience and passion to ensure you get value for money and a travelling companion in terms of the customer service we provide.
We know we're lucky as we relish what we do. This is reflected in our professional team and we are fortunate that a remarkably low staff turnover allows us to concentrate on continual improvement. We would like nothing better than the opportunity to chat about your requirements and our first commitment to youis that it will be one of the team who answers the phone.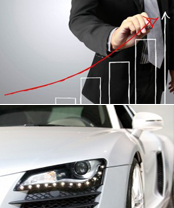 Our Commitment To You
We will Challenge the status quo
You choose the vehicle you require
All customers are supported by a highly motivated team
Your account manager ensures "the personal touch"
Completely independent of any bank or manufacturer ensuring complete impartial and honest advice
Our partnership approach ensures all costs are completely transparent
We promise not to take advantage of unexpected mid contract changes
Our policy insists that clients have access to everyone in our business
We guarantee that our phone will be answered by a human